SUN FRONT
The business started in 1984 as the exclusive sole distributor of "BONECHI-Italy" brand souvenir books, postcards and maps of Maldives. Within a short period, sea transportation business came into existence under the brand "MUJARRIB". To further expand the business, a boutique shop "SUN FRONT" was opened opposite to the Male' harbor, specifically to sell diving and swimming gears along with souvenir items. In 1989 Sun Tour Maldives Private Limited was registered and all the businesses were transferred to Sun Tour Maldives. To diversify the business in more sectors, the company name was re branded to "Sun Front Private Limited" in 1993.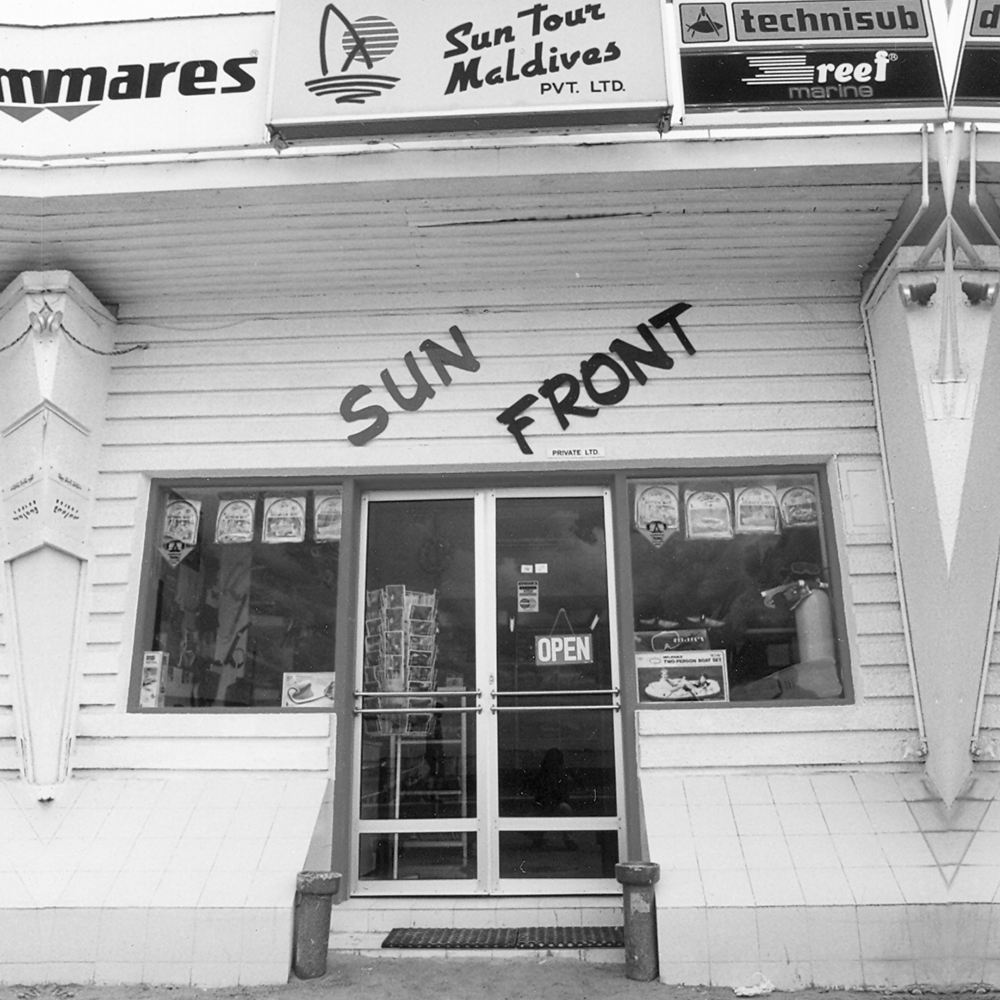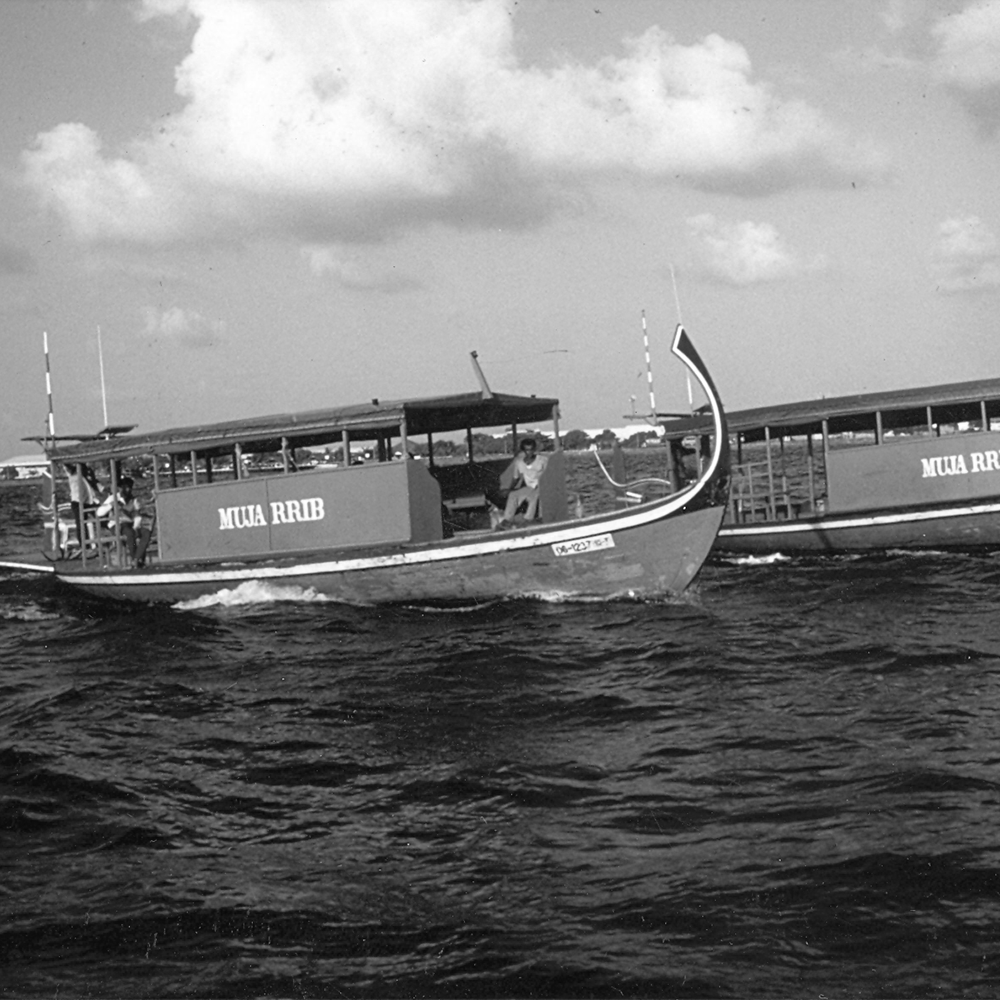 SUN FRONT MARINE
The sea transportation business "MUJARRIB" was started in 1984 and within a few short years "MUJARRIB" became the most reputed and reliable local brand in sea transportation business. To enhance its standard and services, the fleet was upgraded to fiberglass bigger vessels equipped with better facilities and more powerful engines to make its speed much faster than the similar vessels available in market. The fleet is now re branded to "SUN FRONT MARINE".
SUN FRONT BIKES
In keeping with corporate philosophy during 1986, Sun Front entered the bicycle trade by opening "SPECTRUM"; a dedicated shop that offered wide range of Bicycles, Spares and Accessories. Also the world famous folding bike "DAHON" was introduced to Maldives market during its golden time. During 1990 Sun Front's bike business was re branded to "SUN FRONT BIKES" and presently a modern showroom is being operated with much more variety of Bikes and E-Scooters.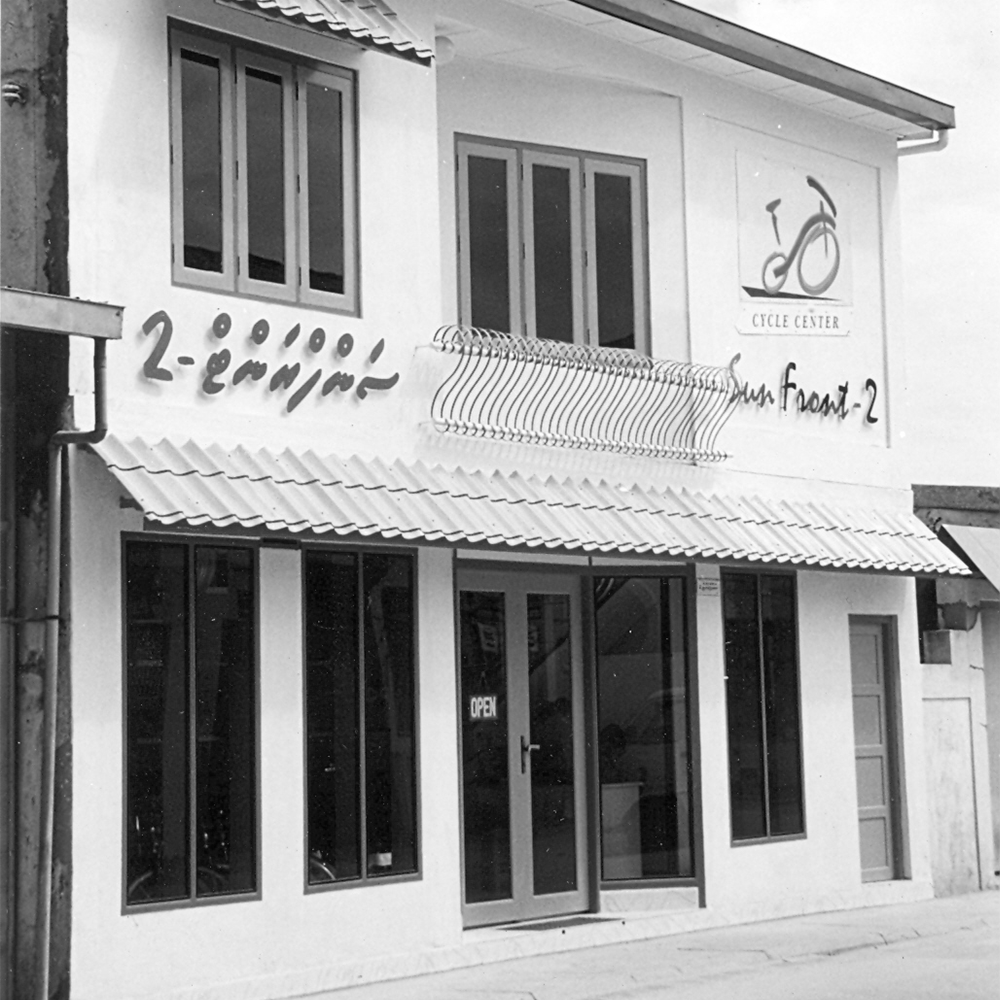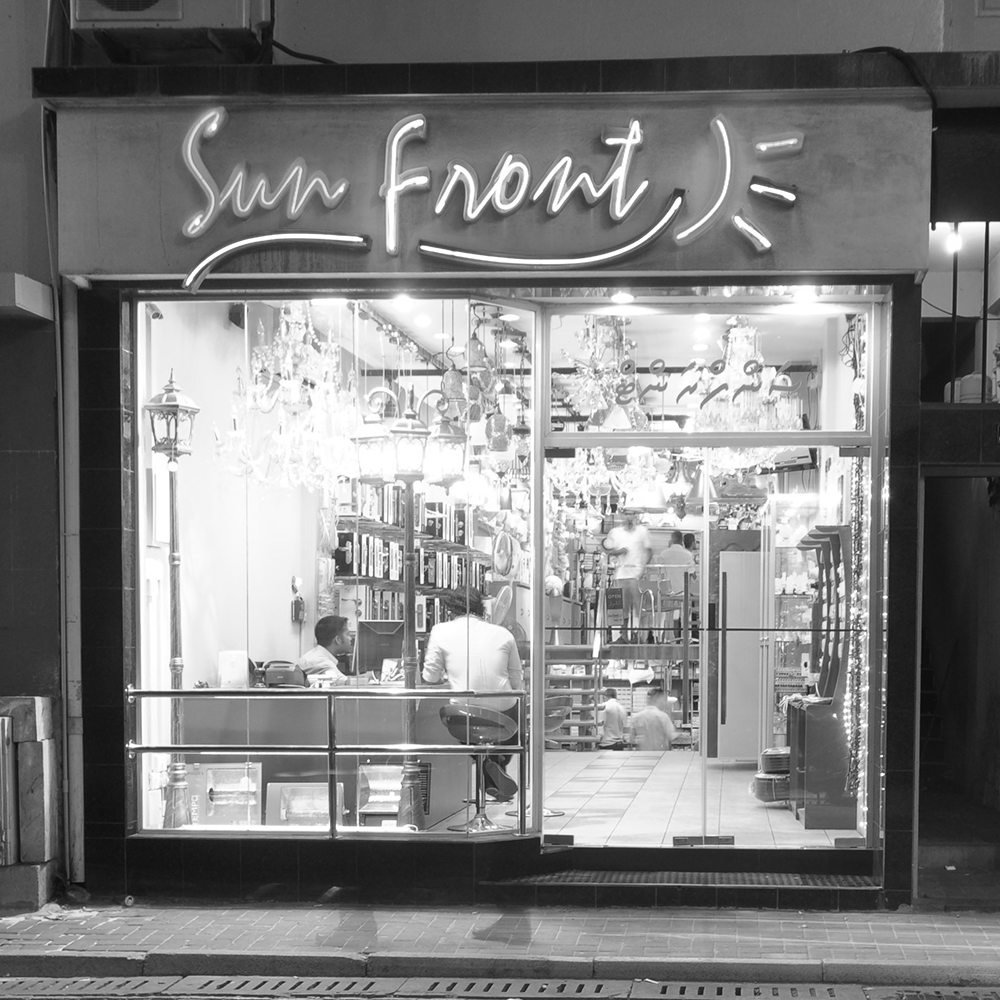 SUN FRONT LIGHTIN
Lighting business was started during 1988. The showroom was mixed with household electric and electronic items. After operating the business for few years, a new showroom "SUN FRONT LIGHTIN" was opened specifically for lighting products, finishing items and fixtures. During 2016 a modern showroom was opened with full range of Lighting products, Variety of Finishing items and Fixtures.
SUN FRONT LIVIN
Entered into furniture business, Sun Front's shareholders formed Scope Company Pvt. Ltd. in 1999 and a showroom "SCOPE FURNITURE" was opened with a selection of home furniture. After operating the business for few years the business was re branded to "SUN FRONT LIVIN" and a modern showroom with home and office furniture was opened in 2011. To further enhance its business, a news showroom "SUN FRONT KITCHEN" opened in 2013 specifically to provide kitchen solutions and introduced China's one of the top brands "OULIN" kitchen system.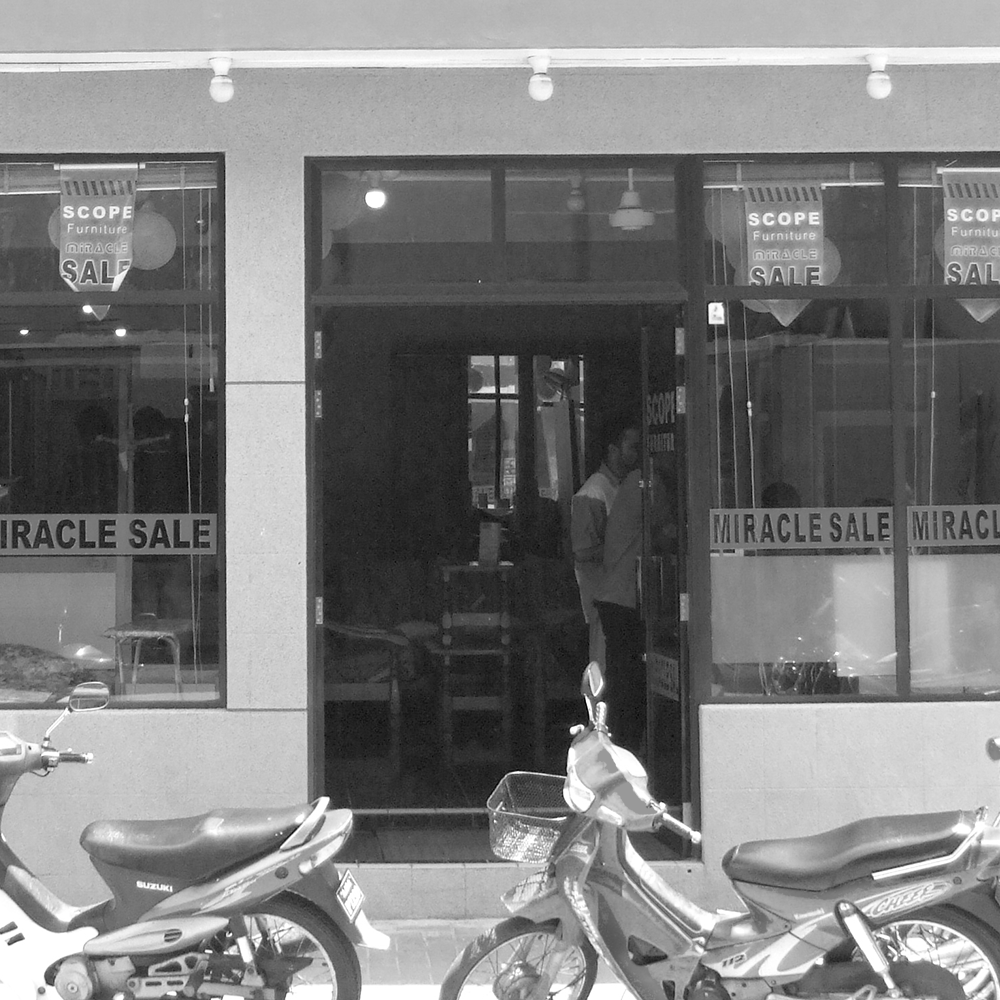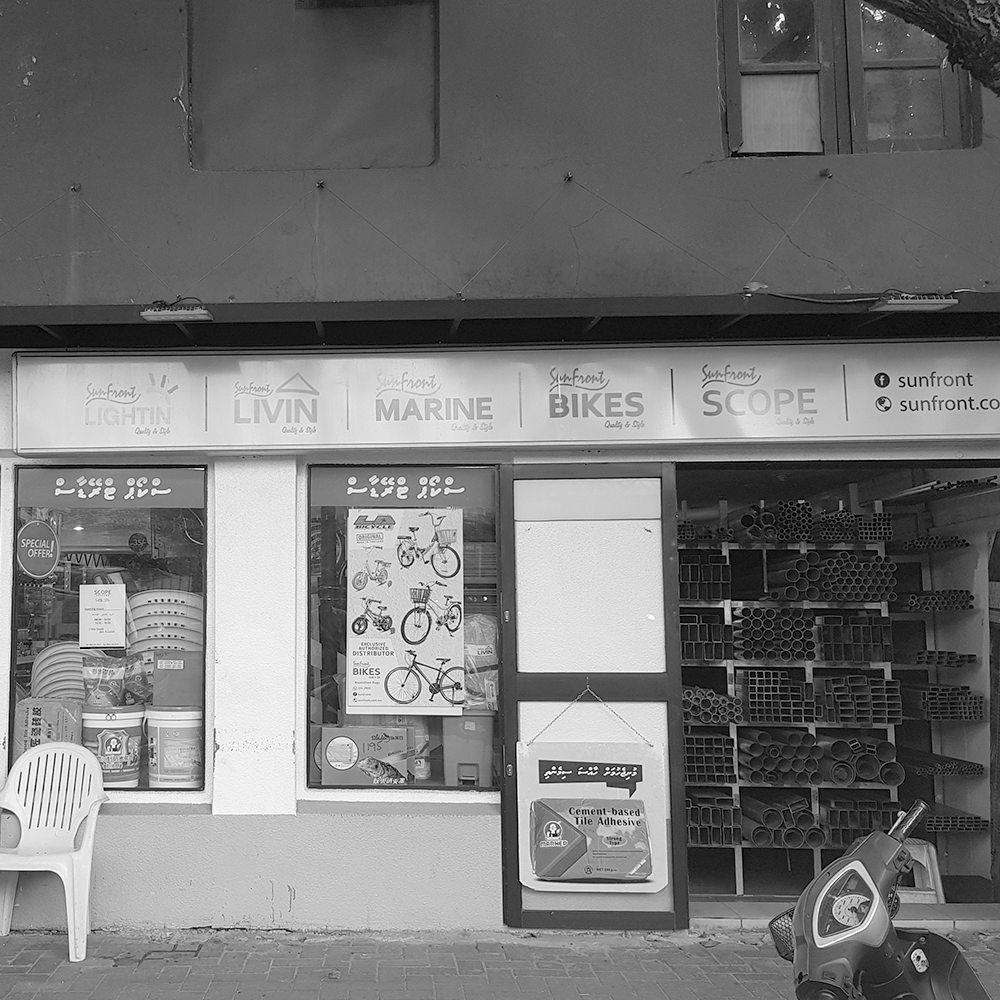 SCOPE TRADERS
The outlet is located a few meters away from Male Commercial Harbor (MPL), Male North Harbor, Male Local Market and Maldives Customs. SCOPE TRADERS was opened in 2010, specifically selling Buildware items and a selection of other items which are imported and marketed by Sun Front and which has high demand in that location.
LAZE HOTEL
Diversifying Sun Front's business in more areas, a four-star standard 35 room hotel built in the capital city Male'. The hotel "LAZE" was opened in 2015 and after operating the hotel for one-year period, the hotel was leased to "SOMMERSET" brand in 2016.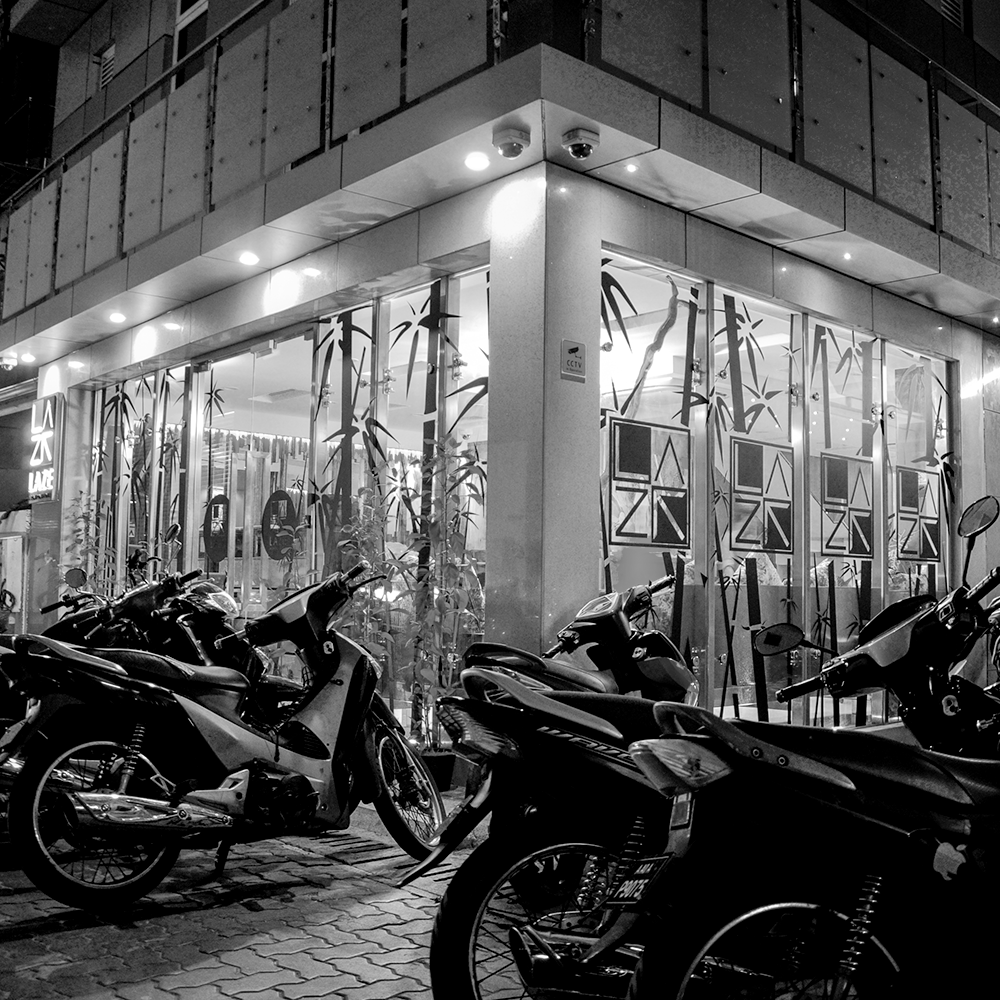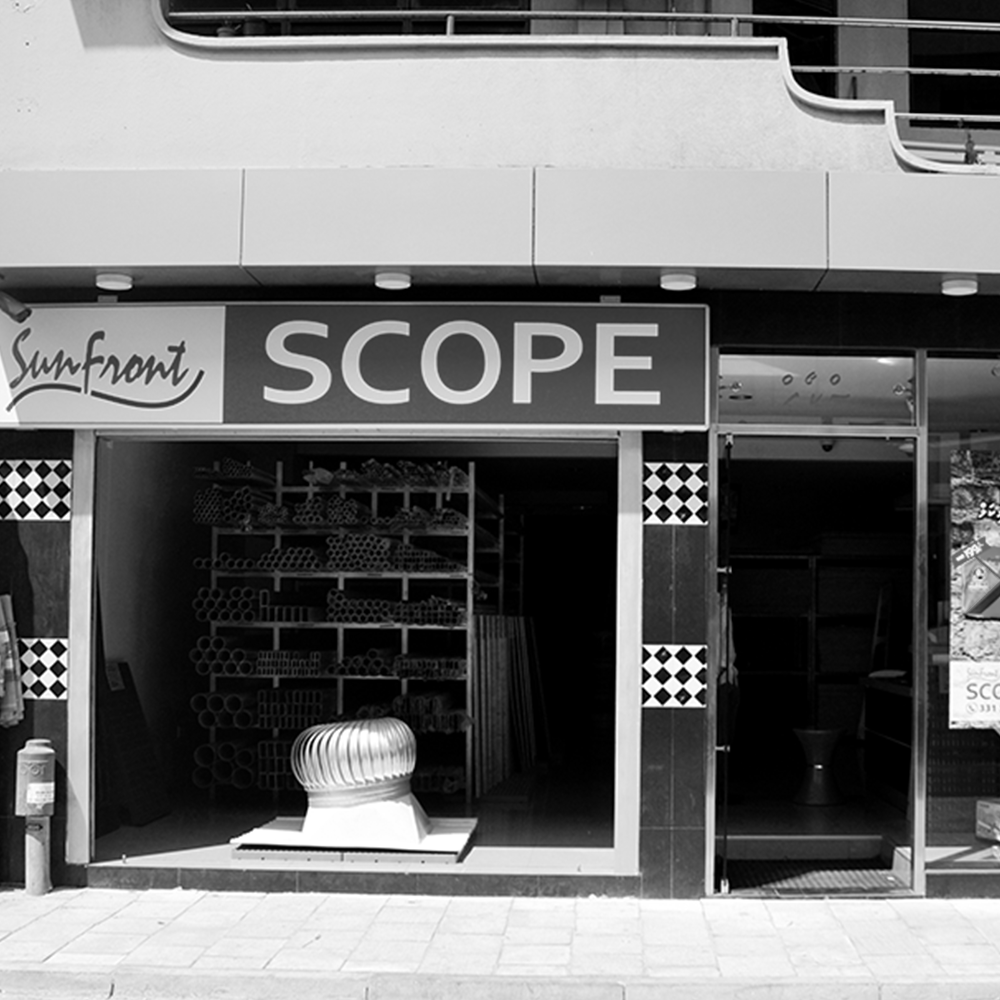 SUN FRONT SCOPE
The outlet was opened in 2016, specifically to wholesale and retail a selection of buildware items.
R.UTHURUMAAFARU
Sun Front planned to develop a four star tourist resort with 100 plus bed capacity and proposed Government to lease Raa Atoll "Uthurumaafaru" island. The island was acquired to Sun Front in 2015 for a period of 50 years. While the island was about to start its development, Sun Front decided to accept a proposal from a hotelier and sold the full project including its head lease in 2016.