The business started in 1984 as the exclusive sole distributor of "BONECHI-Italy" brand souvenir books, postcards and maps of Maldives. Within a short period, sea transportation business came into existence under the brand "MUJARRIB". To further expand the business, a boutique shop "SUN FRONT" was opened opposite to the Male' harbor, specifically to sell diving and swimming gears along with souvenir items. In 1989 Sun Tour Maldives Private Limited was registered and all the businesses were transferred to Sun Tour Maldives. To diversify the business in more sectors, the company name was re branded to "Sun Front Private Limited" in 1993.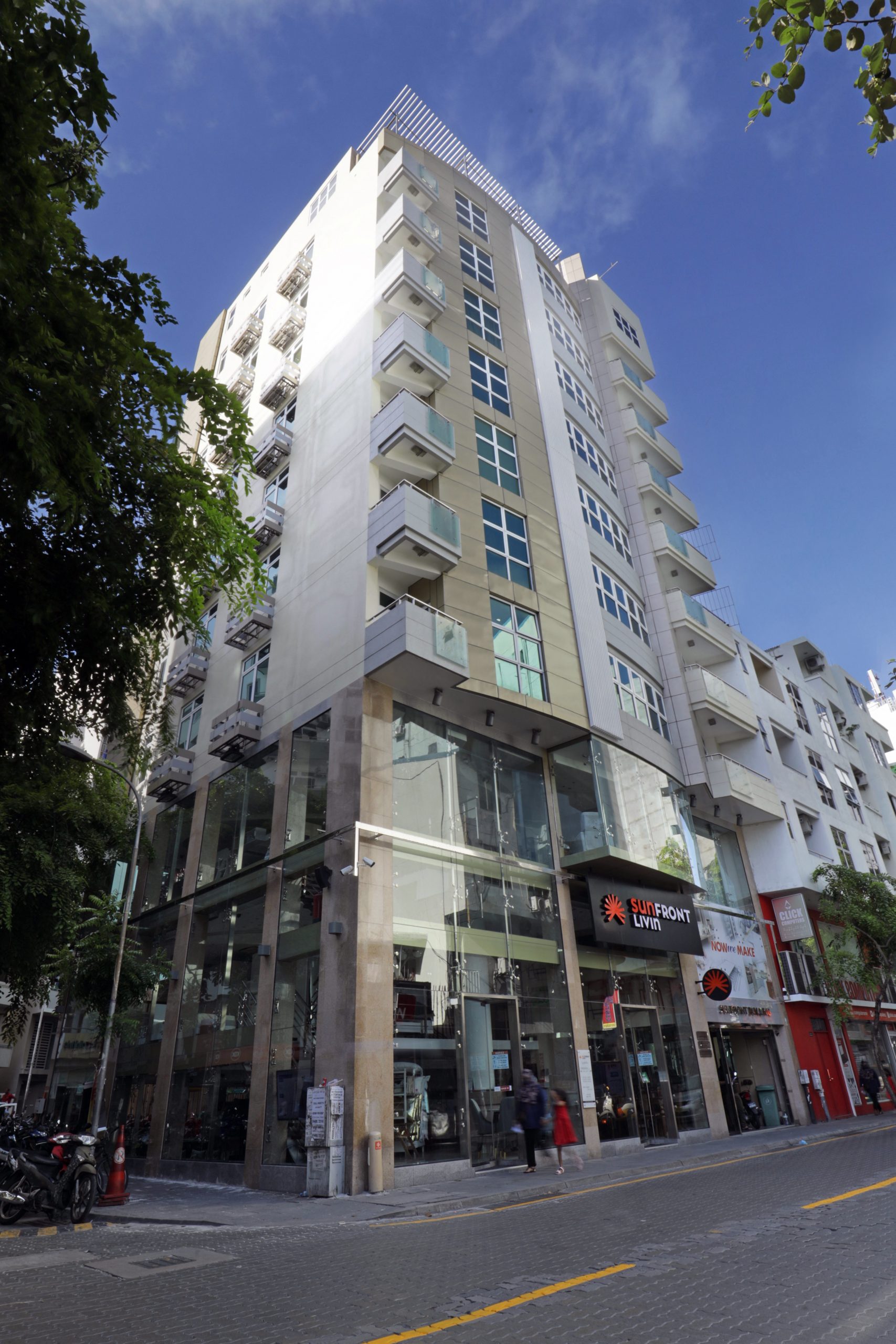 Our Vision
"Our vision is to be at the forefront of the most well recognized, reputed and stable companies in Maldives and to introduce high quality, affordable products to local and international markets under our own successful brands"
Our Mission
To uphold absolute customer satisfaction by identifying customer expectations and enhancing our services to reach those expectations.
Understanding that the employees are the most valuable asset to the company and ensuring that their needs are always fulfilled.
To continue working under the principle that our wealth is a measured of the remainder of what is gained and owed.
Ensure sustained growth in all our business areas by strategizing and exploring new avenues for corporate expansion and growth.
Ensuring that all our business transactions are transparent and are carried out according to the governing laws and regulations.
Our Slogan
Sun Front Pvt. Ltd. has matured into one of the most innovative and entrepreneurial companies in the trading and servicing business environment of the Maldives. By slowly, but steadily, venturing into and carving a niche for itself, in some of the most competitive areas of the Maldivian business environment, Sun Front Pvt. Ltd. has established its credentials as a mature successful company with solid corporate performance and financial vigor.
CUSTOMER SATISFACTION, THE FIRST, FOREMOST AND PRIMARY OBJECTIVE OF SUN FRONT
In keeping with the deeply embedded belief that customer satisfaction is the first, foremost and primary objective of the company, total customer satisfaction has been instituted at every level and every step of the value chain of the company and its trading outlets.
STAFF, THE LIFE FORCE OF THE COMPANY
Sun Front believes that trained and motivated staff is the actual life force of the company that allows for continuous improvement and innovation enhancing customer satisfaction and sustaining corporate growth.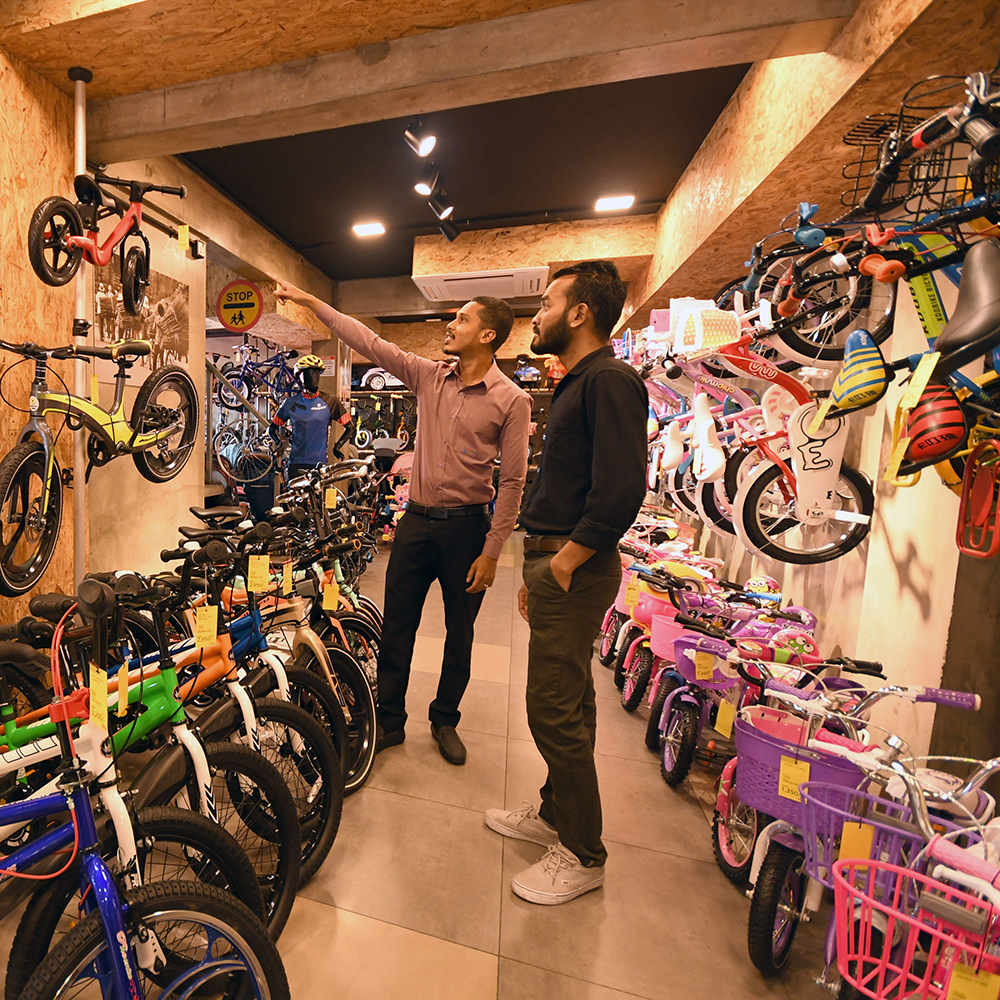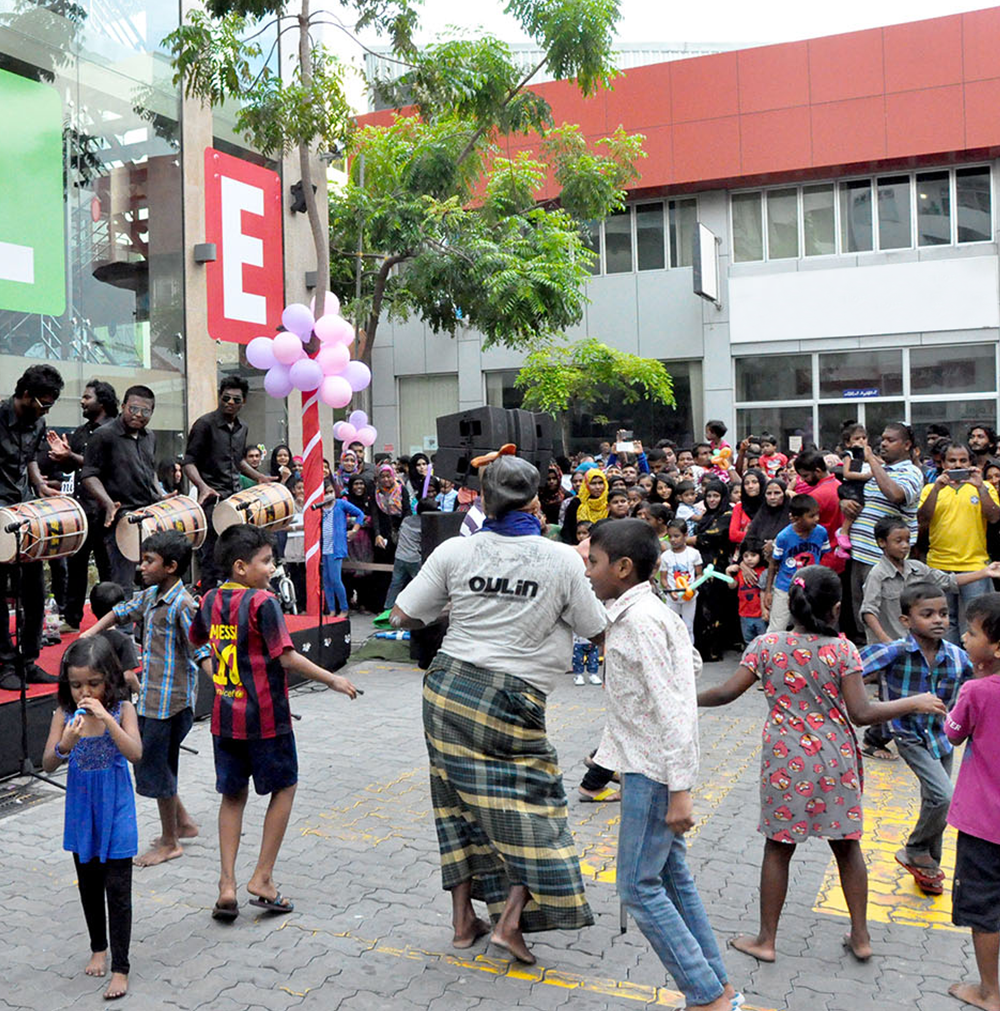 CORPORATE SOCIAL RESPONSIBILITY, TAKING CARE OF OUR COMMUNITY
Providing sponsorship to sports and events organized by the youth
Providing sponsorship to events organized by PTAs of schools
Built and operate a small park (Maaveyo Maizaan) especially for kids
Built a mosque (Masjid Mohamed Jameel Didi) and providing its facilities and services
Contributing financial support to repair and maintain mosques
Providing sponsorship to the events organized for religious awareness
Financial Contributions to disaster relief funds
THE MANAGEMENT
As a progressive and forward think company, we at Sun Front explore these opportunities by learning from our past experiences and applying them to everything we do.
We design and provide solutions, rather than just fulfilling requirements. This requires research, engagement with the task at hand and innovative thinking. These previous experiences combined with the well thought out decisions of the management continue to open new directions for corporate expansion.
Mohamed Rashad Adam
Managing Director
Hassan Zubair
Director – Sea Transportation
Ahamed Ahsan Rashad
Director – Human Resource & Administration
Mohamed Naushad
Director – Sales & Marketing
COMPANY ORGANIZATIONAL CHART